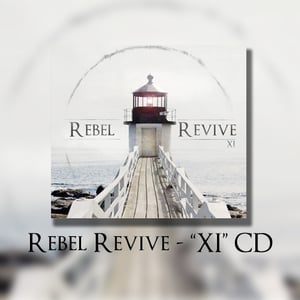 $

10.00
"XI (Eleven)" is the debut EP from Rebel Revive. Produced by Colby Wedgeworth (The Maine, This Century, & Lydia). Written and performed in it's entirety by Matthew Lindblad.
Featuring the first single "The Voices".
1. The Voices
2. Skeletons
3. Better Days
4. Like You Mean It
5. Nameless Faceless
6. Stars
"XI" promises to give listeners an experience that comes from 11 years of musical growth and passion, while providing a message of hope that people can unite behind.